Appreciation Events

When you want to recognize your community through appreciation events or tenant appreciation for all their hard work, there's no better option than and ice cream Food truck Miami. Go a step further than offering just the standard flavors and get a Cold Stone truck, packed with delicious treats and beverages for ice cream catering. We can guarantee that your community will feel the love.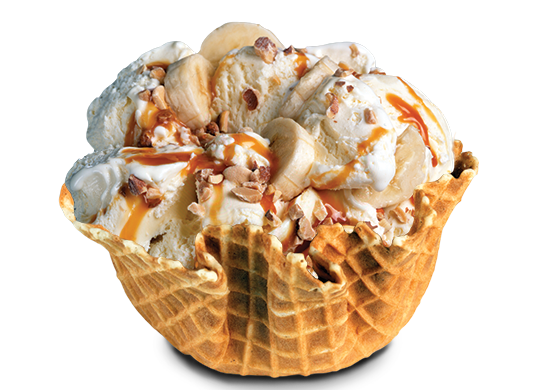 Corporate Event Ideas

At Cold Stone we have new corporate event ideas to help your audience feel enthused by making your next event completely different from all those before it. Impress your attendees with catering food trucks from Cold Stone ice cream to hold an event they will never forget.
Corporate Picnic Catering

When the weather is perfect for spending time outdoors, there is nothing better than a corporate picnic. The main feature of any picnic is the food, but you can go beyond the classics with a fancy food truck.
For more info call: 305-796-6833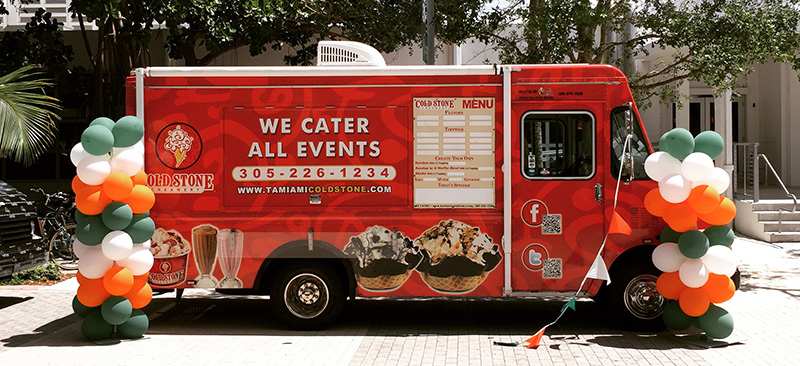 Food Truck Miami Reviews

Amazeballs!  Friendly, courteous, clean and most importantly delicious ice cream!  Yes it's a franchise, yes it still taste amazing. Go get yourself some Cold Stone ice cream...

I love Cold Stone, they have the best ice cream. I love going to this location because the staff is always very friendly. The owner, George, will always make sure to say hello to us whenever we go in. I recommend Cold Stone to any ice cream lover and specially this particular location for their great customer service.

This is my favorite ice cream shop. I love all of the options, even though I get the same thing every time. My go to favorite is the cheesecake fantasy which is cheesecake ice cream with strawberries, blueberries and gram crackers. It is DELISH! Even though I think its amazing, If that's not your thing don't worry there are plenty of options for everyone.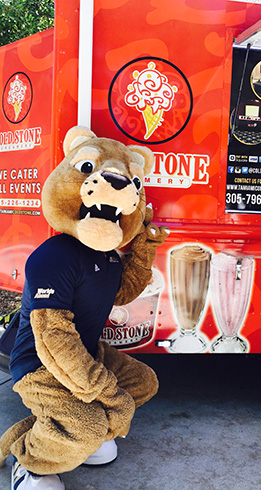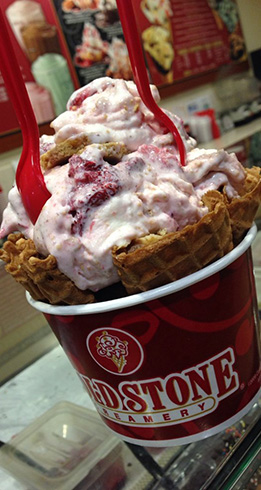 Book Ice Cream Food Truck Miami

The Ultimate Ice Cream Experience is now available on wheels.  Cold Stone Creamery at Tamiami brings you South Florida's only Cold Stone Creamery Food Truck.
Home